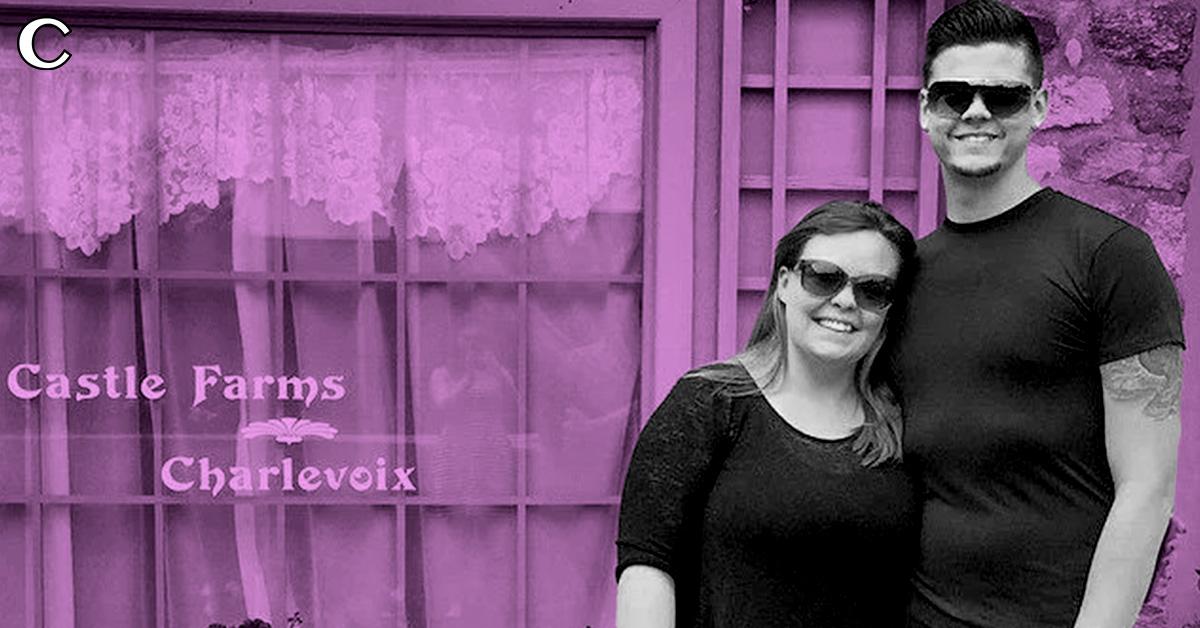 Take a Trip To The Great Lake State of Michigan and Experience What We Call Home
By Cate Staff

May 19 2022, Published 1:21 p.m. ET
Fifty states is a lot of ground to cover. Seriously. Imagine traveling to every state in America? Not only would it take a lot of time to do but, it's also very expensive. So naturally, people make their way to the "must see" spots like New York City, the coast of California, Miami, Nashville, and others. But, what people miss out on is the serenity in states like Vermont, Minnesota, Maine, and, our home, Michigan.
Article continues below advertisement
Michigan is engulfed in natural beauty, adjacent to The Great Lakes that connect us with Canada. Downtown Detroit welcomes all city lovers. And, locations like Lake Superior and Mount Brighton feed the souls of outdoor enthusiasts. Tyler, the girls, and I being big fans of nature ourselves, are always ending up on a new adventure. Check out our 'must see' locations when you visit Michigan.
Take a Trip To Traverse City For Cherries and More
Article continues below advertisement
Traverse City is located on the coast of Northern Michigan. The beautiful area has an abundance of things to do including casinos, entertainment, activities for kids, and much more. Traverse City is filled with history and so much to learn about while on your adventure. Not to mention, you can also get some of the best cherries you've ever had when you visit. During the summertime, you'll come across small shops on the side of the road selling their favorite seasonal treat. We LOVE taking this trip together as a family.
The Sleeping Bear Dunes, also known as "mountains of sand" is one of the top things to do in the Traverse City Area. It's probably one of the most stunning landscapes found in the U.S., accompanied by freshwater beaches, forested wilderness islands and miles of hiking trails.
Article continues below advertisement
The Picturesque Pictured Rocks
Located in the upper peninsula, on the shore of Lake Superior, Pictured Rocks is an absolute must. Do your eyes and soul a favor and visit this spot when you take a trip to Michigan. It's one-of-a-kind landscape withholds sandstone cliffs, beaches, sand dunes, waterfalls, inland lakes and deep forests. Whenever we find ourselves in the upper peninsula, we try our best to visit this spot for the gorgeous sights and also the delicious pastries.
Article continues below advertisement
Camping, Camping, and More Camping!
Michigan has TONS of camping. Whether you want all of the amenities or you want rustic, your options are unlimited. Tyler and I love to do both. In the summer, camping is our go-to and our favorite. Also, just being on the water or in it or just chilling on a beach with our toes in the sand. We have beautiful summers and cute little lakeside towns that have adorable shops, good food, and ice cream parlors. Yum!
Article continues below advertisement
Don't Forget About The City
You can't say that you saw Michigan without taking a trip to the city of Detroit. Downtown you can get tasty food and hangout at the bars for a drink or two. Tigers' games are also a blast. And let's not forget that Detroit is the birthplace of Motown Records. So, you must visit the Hitsville U.S.A. museum.
And, if you're looking for something unique to do, take a ferry ride to Mackinaw Island. There is not a car in sight but, bikes and horses with carriages are welcomed.
Article continues below advertisement
#PureMichigan
Michigan has the best lakes in the world! Lake Superior is the biggest freshwater lake in the world. (It's definitely superior to the rest, wink wink haha). All of the lakes however are great for boating, fishing, tubing, or just hanging out.
Michigan truly has our hearts and we are so proud to call this state home!