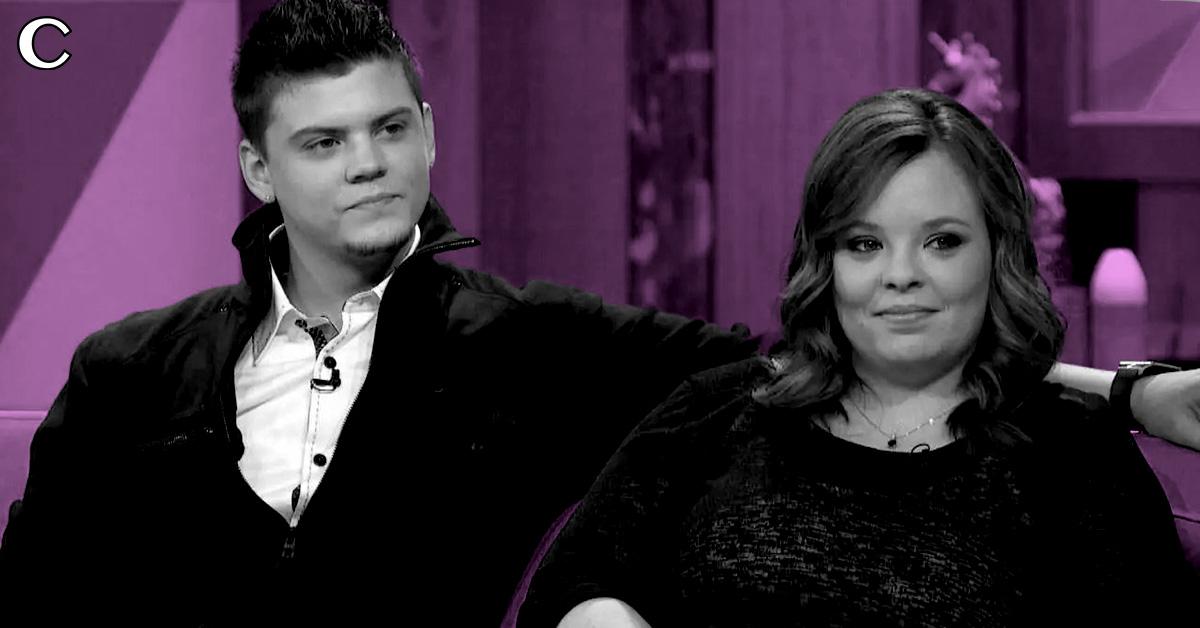 Taking a 'Sick Day'? Here's Film And TV Show Binges To Melt Into Your Couch With
By Cate Staff

May 20 2022, Published 1:00 p.m. ET
Every now and then calls for a day on the couch with no expectations to be anywhere. Whether it be a 'sick day' from work or just a lazy day on the weekend, here are my recommendations of film and television shows that are binge worthy for your couch potato moments.
Article continues below advertisement
1. Handmaids Tale
THIS SHOW. Where do I even begin? It is raw, unfiltered, intense, and keeps you on the edge of your seat with every scene. As written by IMBD, "The Handmaid's Tale is the story of life in the dystopia of Gilead, a totalitarian society in what was the United States. Gilead is ruled by a fundamentalist regime that treats women as property of the state, and is faced with environmental disasters and plummeting birth rate."
Article continues below advertisement
The story follows the main character, June, also known as Offred in the land of Gilead, who craves happiness and freedom after it's stripped from her with no warning. Her resilience to fight for the women being used and abused seems almost infinite. And, the supporting characters are equally as impactful on the show's storyline. This series is most definitely binge-worthy and slightly triggering, as it resembles some of the indifferences we are beginning to see in society today. However, it's absolutely worth the watch.
2. Naked and Afraid
Article continues below advertisement
Naked and Afraid is exactly what it sounds like. It's 14 seasons of reality television gold. Each episode features two individuals, one male, and one female, who meet for the first time ( yes, naked) and have to survive 21 days in the wilderness together. Some of you might deem this as simple but before you go applying, watch!
3. Night Watch
Article continues below advertisement
This film is a fantasy-thriller set in present-day Moscow where humans and "others" collide. The "others" possess supernatural powers, some who control the forces of light and others who control the forces of the dark. A truce that was signed centuries ago allowed the forces of light to govern the day and the ones of the dark to own the night. However, an unbalance occurs causing the plot of the story to thicken, and well, I won't spoil it for you, just go check it out.
The Dr. Pol
Article continues below advertisement
Dr. Pol works in veterinary medicine and specializes in large farm animals, so naturally, we love this show. He has more than 20,000 patients so the show doesn't ever get boring. He's considered a legend in the community for putting long 14-hour days with a no-nonsense approach. He is AWESOME.
Recommendations From Fans
Article continues below advertisement
With help from all of you on Instagram I also put together a list of films and show recommendations that I look forward to watching myself, but, maybe you will find interest in as well!
old Disney movies - The Adventures of Winnie the Poo specifically from one fan
The Inbetweeners
The Last Kingdom
Lincoln Lawyer
Harry Potter (all films)
Shameless
Million Little Things
Downtown Abbey
Charmed
Gilmore Girls
Unforgotten