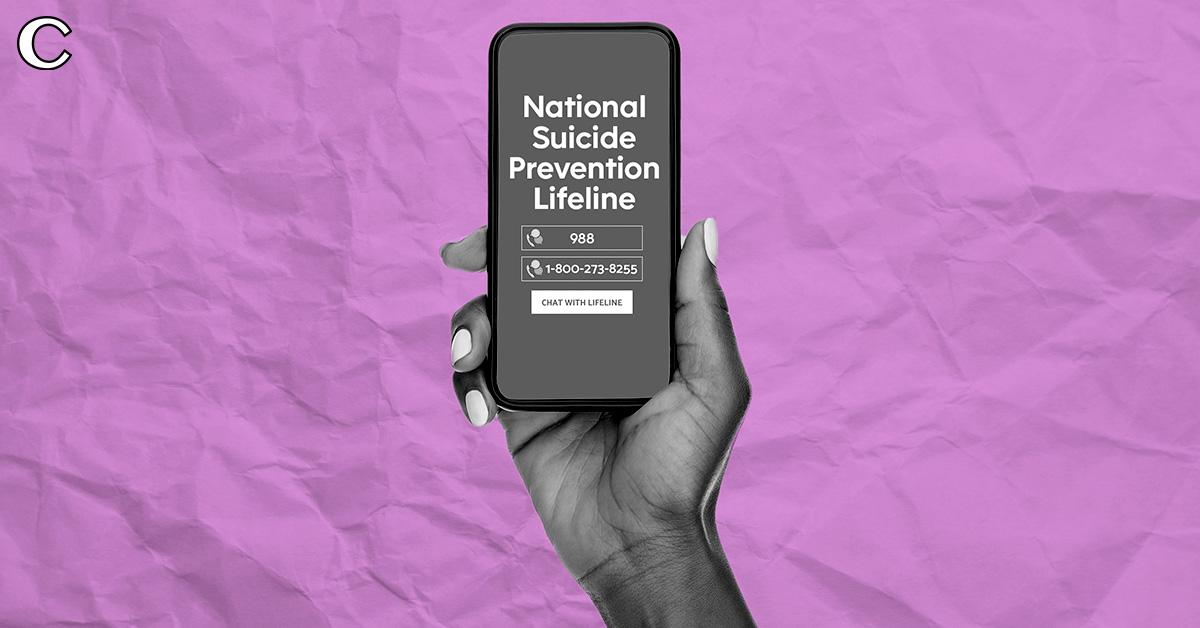 The Mental Health Care System Is Being Transformed With A New Crisis Number: 988
By Cate Staff

Jul. 20 2022, Published 3:11 p.m. ET
As of July 16, a new way for people to reach out for help in the U.S. is available. Anyone dealing with a mental health crisis can now text or call the numbers 9-8-8 to get in contact with a trained mental health professional, according to NPR. The new three-digit Suicide & Crisis Lifeline was modeled after 911 to be memorable and quick. Xavier Becerra, the secretary of the federal Department of Health and Human Services shared at a press briefing, "If you are willing to turn to someone in your moment of crisis, 988 will be there. 988 won't be a busy signal, and 988 won't put you on hold. You will get help."
Article continues below advertisement
Closing The Gap In Mental Health Care
If you've ever called a therapist, psychiatrist, or anyone in the mental health care industry for that matter, their recordings typically urge you to call 9-1-1 if you're experiencing an emergency. However, that number wasn't [initially] created to address mental health needs. Psychologist Benjamin Miller, president of Well Being Trust, said "Unlike other medical emergencies, mental health crises overwhelmingly result in a law enforcement response." He revealed that "about 20% of [police] total staff time is spent responding and transporting individuals who are experiencing a mental health crisis."
Article continues below advertisement
The purpose of 988 is to reduce the number of confrontations that occur with law enforcement when someone is experiencing a mental health crisis. Rather than have people waiting, they will get immediate help when connected to a trained counselor at a crisis center closest to them. However, if that center is busy, they will be redirected to one of the 16 backup centers across the country.
Article continues below advertisement
Gaining Traction and Funding
In 2020, President Donald Trump signed a bipartisan bill into law for 988 to be created. This was a joint effort by HHS, SAMHSA, and the Department of Veterans Affairs. Since, The Biden Administration has contributed $432 million toward building up local and backup call centers. Ingoglia, of the National Council for Mental Wellbeing, revealed, "Earlier this year, Congress finally started appropriating additional dollars to provide support to call centers so that they could hire dedicated staff to work on the 988 number."
Article continues below advertisement
The increased funding has elevated the numbers response level from 20-23 percent to 90 percent.
And, to put that into perspective, let's not forget about the 10-digit lifeline launched in 2005: the National Suicide Prevention Lifeline. The lack of funding for this lifeline has forced many centers to close. The executive producer for the lifeline, John Draper, expressed "They've been operating on a shoestring for many years."
"According to the HHS, in 2021 the lifeline received 3.6 million calls, chats and texts. But a 2021 report by SAMHSA found that the current system is able to respond to only 85% of calls, 56% of texts and 30% of chats," wrote NPR.
Article continues below advertisement
"This is the beginning of a story," stated Ingoglia. "It's going to continue to require investment at the federal level, at the state level, at the local level, to really make sure that this reaches its potential."
Collen Carr, director of the National Action Alliance for Suicide Prevention at Education Development Center."The transition to 988 has come to represent a once-in-a-generation opportunity to revisit and reconceptualize how crisis services are resourced and delivered in communities across the country."